Original art
Inspired by woodland creatures, magical forests, folklore and fairy tales
The Embroidered Forest is a collection of magical embroidery by Alicia Vamvoukakis made manifest into divinatory tools such as tarot and oracle cards.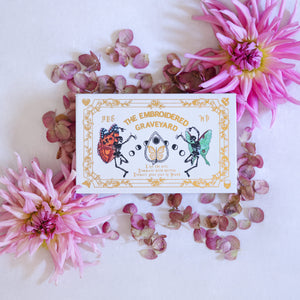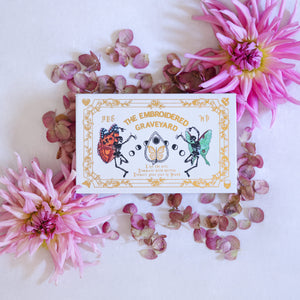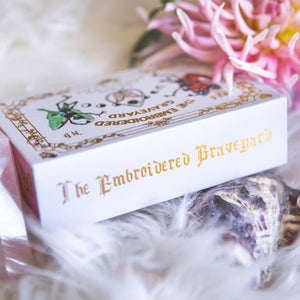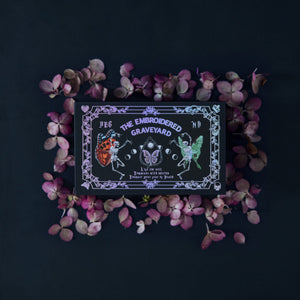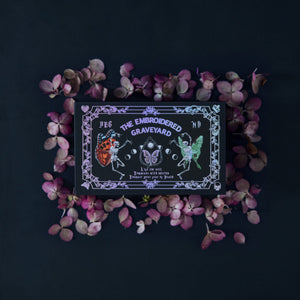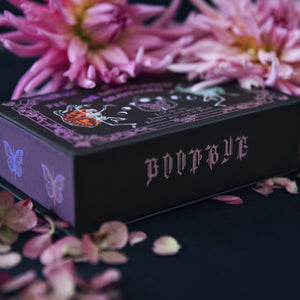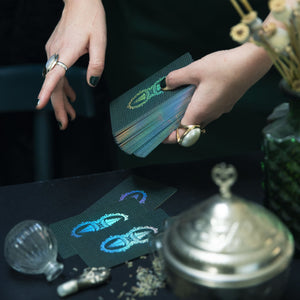 The embroidered forest
The making of the tarot deck
Making the tarot deck was such an exciting journey. I wanted to learn how to embroider and deepen my tarot knowledge. These projects competed for my time, until I realised I could do both: embroider each design and also study the card.
At the beginning of this journey I was in a bad place, depressed and anxious but having a focus gave me strength. The project had caught the interest of many. We successfully crowd funded the project together and now the deck is a real thing bringing joy to so many people.
See more
The embroidered graveyard
The making of the oracle deck
Being made redundant during the pandemic brought fear sharply into my home which I was told to stay in. I had no choice but to look this fear in the face. Compelled to create a tool which allowed others to sit with their own fear, recognize it and release it, I slowly healed my own.
I embroidered the art my heart needed and found a community online of others going through the same journey. Together we rose up from fear and this deck now exists to help and heal.
See more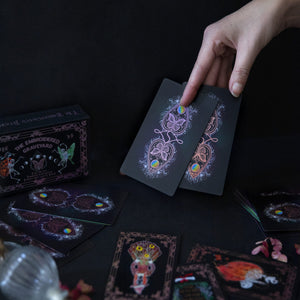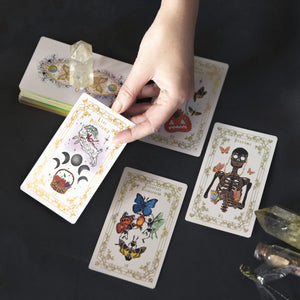 The embroidered graveyard - White edition
An exclusive & limited version
The white oracle deck and its matching guidebook contain the same artwork featured in our black edition oracle but on an off-white fabric background.
A great tool for shadow and ancestral work, featuring blush pink end papers and box details to depict a soft and delicate essence with a sweet and gentile feel. This deck is designed to be especially sweet and nurturing through our cartomancy journey.
See more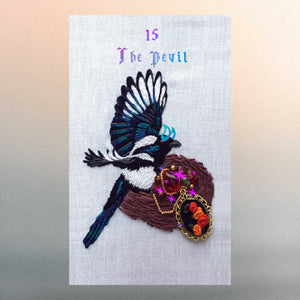 The Devil Tarot Card Meaning - Upright, Reversed & More
The Devil tarot card can symbolize the need to break free of addictions or actions that control us.
Read more

Free USA shipping

30-day return policy

Fast worldwide shipping

Customs-friendly